DIGITAL WERK COMMERZ REAL
DIGITAL SOLUTIONS / INTERIOR DESIGN / VIRTUAL SPACES
Commerz Real has opened its digital factory in downtown Wiesbaden, a 1000m² digital laboratory that is open to employees, customers and partners. It is equipped with innovative digital and interactive technologies. Digital applications and products are presented in the digital factory, while visitors can try out high-tech tools, apps, voice-controlled systems and VR glasses.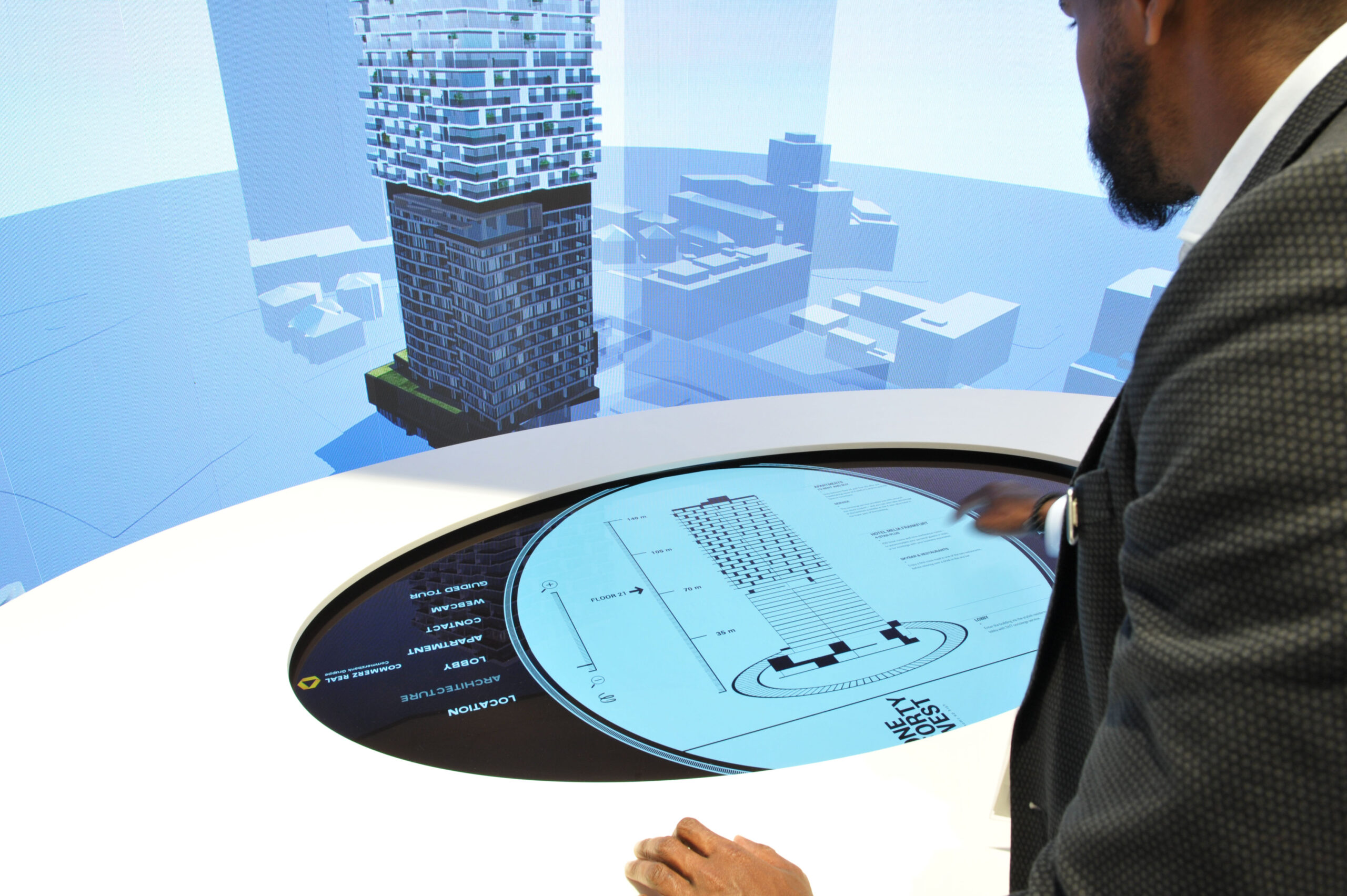 In the entrance area there is a 3x2m large curved LED wall - consisting of PH2mm HD LED modules - controlled by a touch panel. Behind the wall is a room for maintenance of the LED modules.
The 55 ″ touch-display for control is embedded in an oval, custom-made table. It is made entirely of white mineral material. 
Via the user interface of the touch display, visitors can call up information on investment opportunities at Commerz Real and explore properties virtually.
Photos by Christof Mattes