Spacewood GmbH in Frankfurt stands for creative solutions in trade fair construction, interior design and furniture production since 1993. In 2019, a new component was added with the establishment of Spacelab: digital solutions. Spacewood is thus able to offer you a full service for your own concept.
The strength of Spacewood is flexibility and an experienced team that adapts to their customers requests.
In the office in Frankfurt an experienced team of project managers, designers, architects, interior designers and graphic designers will take care of your ideas. An interdisciplinary team and the creation and exchange of ideas are essential components of Spacewood's work. Benefit from a worldwide network that implements customer requests creatively and professionally.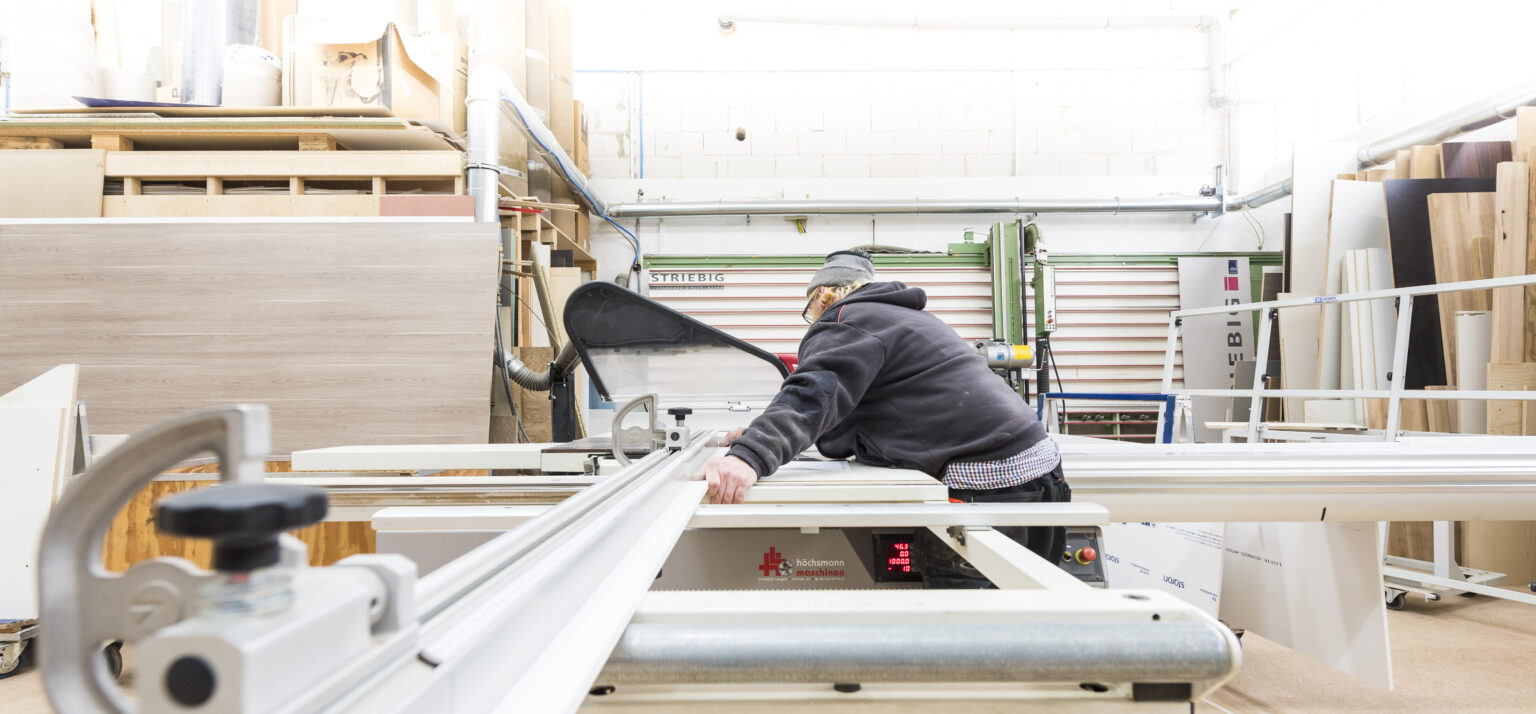 The workshop is the nexus of Spacewood. State of the art equipment like a CNC milling machine (SCM pratix S) enables the simple, cost-efficient and resource-saving production of our designs in top quality. As a training company, Spacewood feels obliged to offer a broad spectrum. The team likes to experiment and is not afraid to try out new techniques and materials.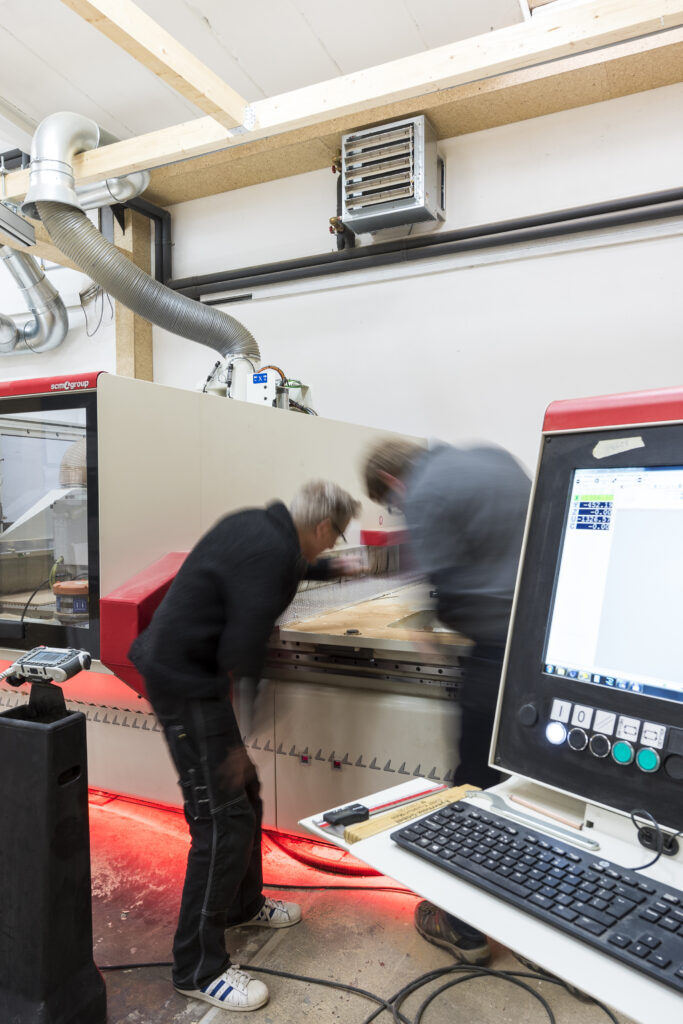 Sustainability & Environmental Awareness
About
Local production in Frankfurt.
Self-sufficient energy generation through our own solar system.
Materials
Prefered use of natural and renewable building materials such as wood.
Natural surface treatment with e.g. beeswax and linseed oil for a non-toxic environment.
Saving Resources
High quality production and assembly as a prerequisite for long-lasting products.
The possibility of repairing instead of completely building from scratch.
Furniture can be modified in size and shape as required.
Focus on reusability in packaging and transportation material.
Reduction of material needs and waste through computer-aided manufacturing.
The way to the client and errands are done by bike if possible.