FAIRS & EXHIBITION / DIGITAL SOLUTIONS / LIVE COMMUNICATION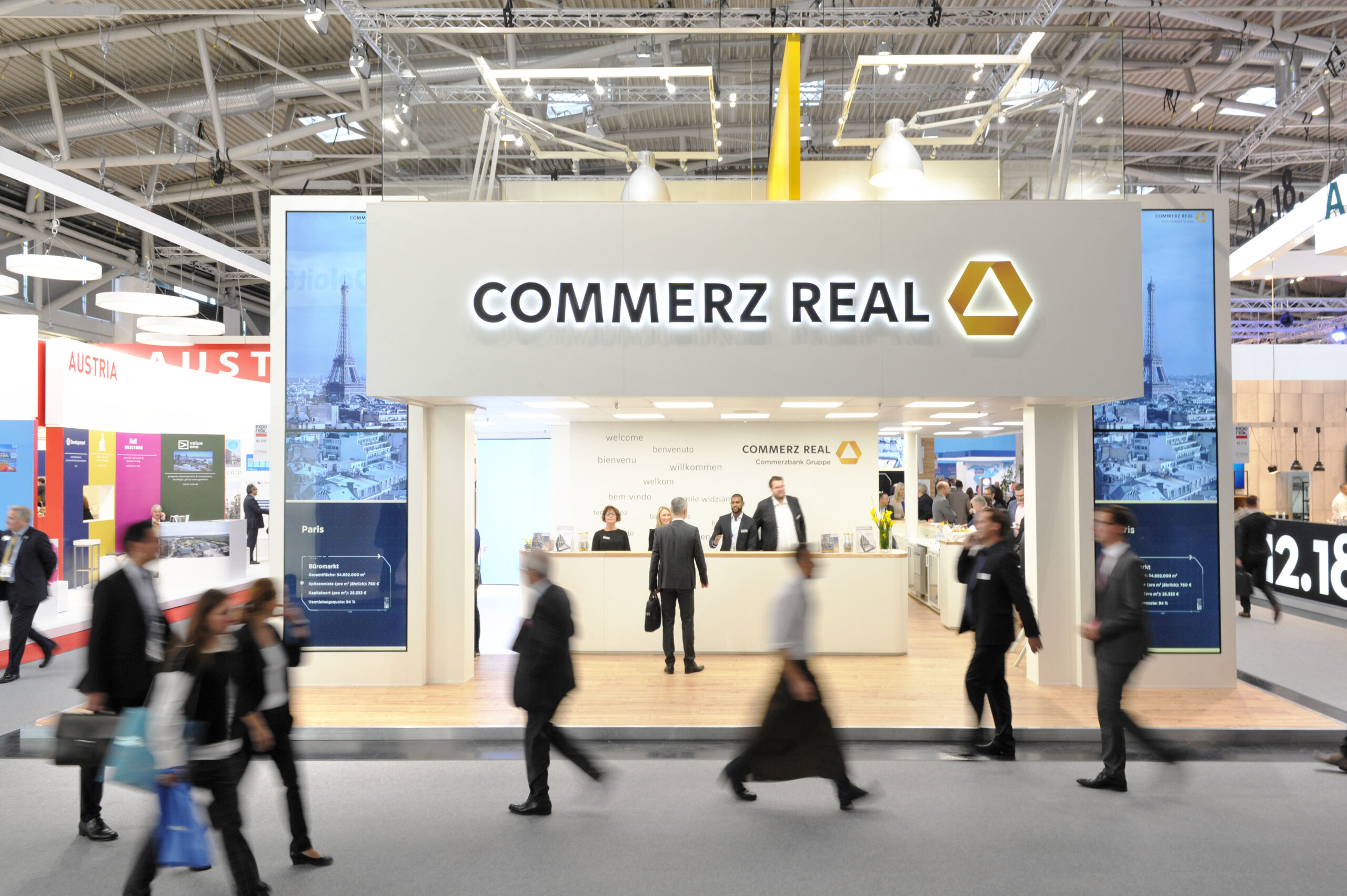 On the way to becoming a sustainable digital asset manager
Commerz Real presents itself at Expo Real with a two-story head stand, which is characterized by an open and inviting character. The generously dimensioned LED wall conveys key messages, information on real estate projects and strategic partners, supplemented by live tickers from the social media area. The reception, bar, kitchen and storage room are located on the ground floor of the exhibition stand, while meeting rooms are located on the first floor. Two steles with displays are positioned on the front side, showing sections of the content of the LED wall.                       
In order to present the new Commerz Real DigitalWerk at the fair, the DigitalWerk-To-Go is installed in a separate area. The visitor can interactively move in the virtual space of the DigitalWerk and call up selected information. Raum des DigitalWerks bewegen und ausgewählte Informationen abrufen.
Das DigitalWerk-To-Go besteht aus einer LED-Curved Wall, einem Boden aus LED-Panels (Video-Floor) und einer Bedieneinheit in Form eines Touchdisplays (GUI), inkl. Joystick.
two-story
Ground floor: 258 m² (11 x 16 m)
Upper floor: 82 m²