DIGITAL SOLUTIONS / INTERIOR DESIGN
A 270-degree cinema conveys history
DeKa Bank had expressed to Spacewood the desire to simplify the Dekarium, the in-house museum of DeKa Bank on its 100-year history, in terms of usability and to make it less complex and thus more reliable overall.

The dekarium is housed in the former customer locker facility of the Frankfurt-based company headquarters, the so-called Trianon. A triangular, double-storey room with a 270-degree cinema on the upper floor, in which an information film is shown, as well as interviews with the founders on the lower floor.
Spacewood had collected, processed and identified vulnerabilities by documenting the actual status of Dekarium's setup and following a reverse engineering process. Fixes were made by targeted use of custom-made technologies.

Thus, the entire Dekarium can now be switched on and off by pressing a single switch. A show controller navigates through all devices and synchronizes them.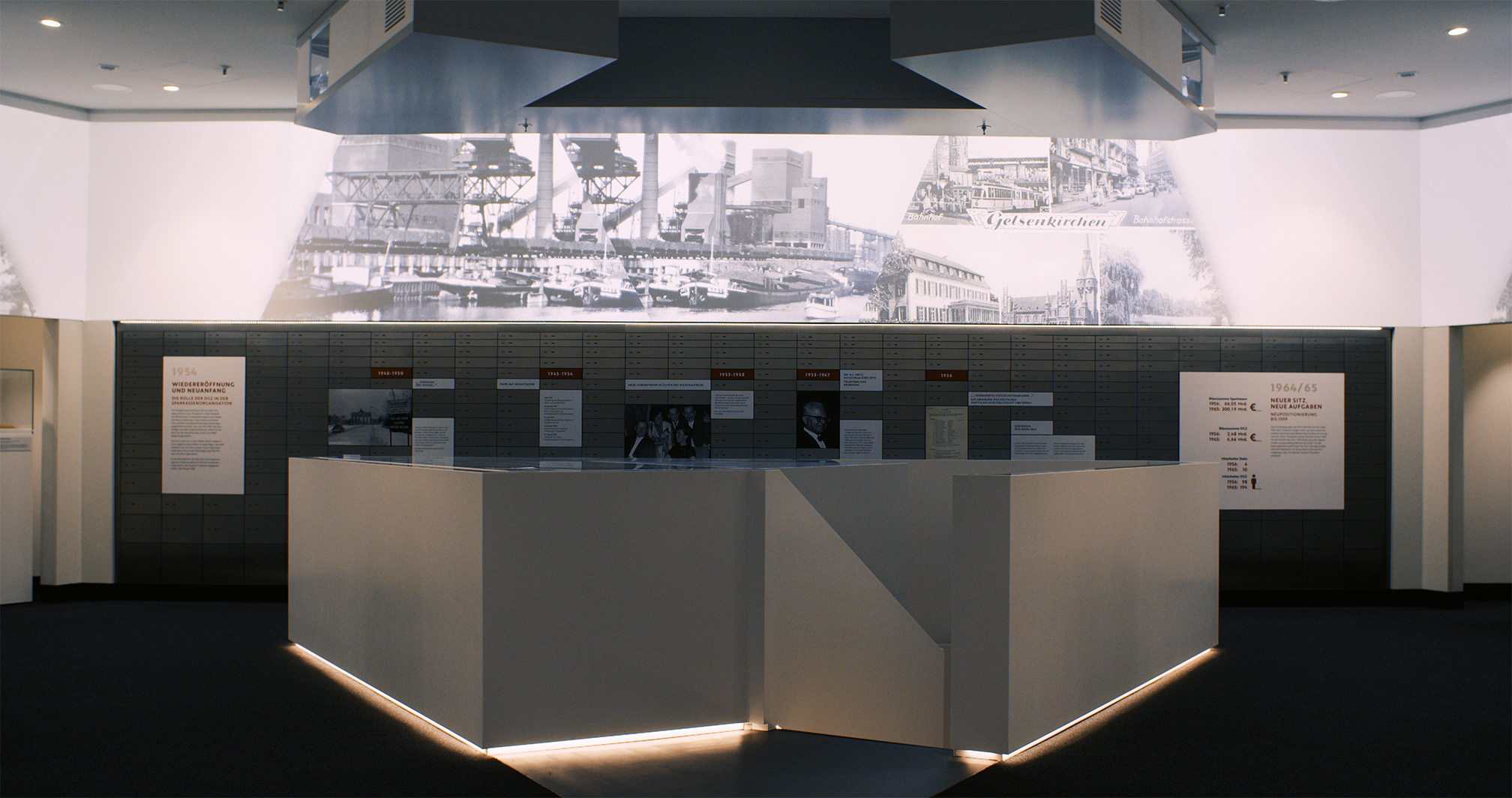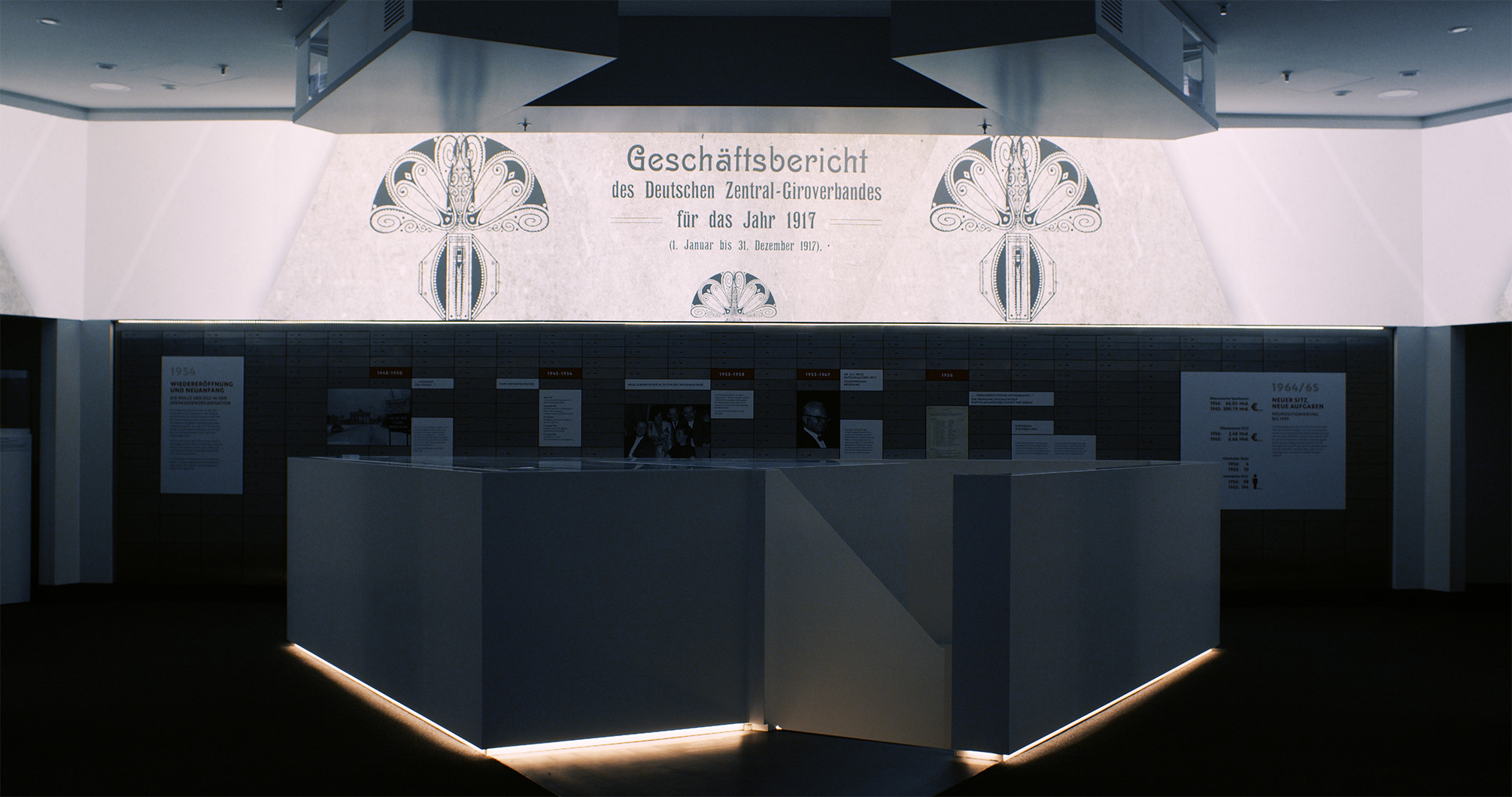 The media installation with eight beamers ensures an undistorted representation of the film: across the three sides of the room, the visitor experiences a uniform image in the highest resolution. Films and interviews are complemented by an interactive table as well as images and documents from the historical archive.
It has been a wonderful challenge for us to demonstrate our analytical skills and to select and use the right technology based on these results.