DIGITAL SOLUTIONS / FURNITURE & OBJECTS
The LED-Wave is a display prototype that illustrates the many possible uses of flexible LED modules, also in connection with classic materials such as wood. Designed as a single object with an elegant form and individually configurable media content.
The LED panels are extremely thin, flexible and equipped with magnets so that free forms can be created. This means that no seam or framing is visible. The shape in this prototype makes use of the flexible bending radius to adapt to a curved surface. The LED-Wave can be used standing or lying down.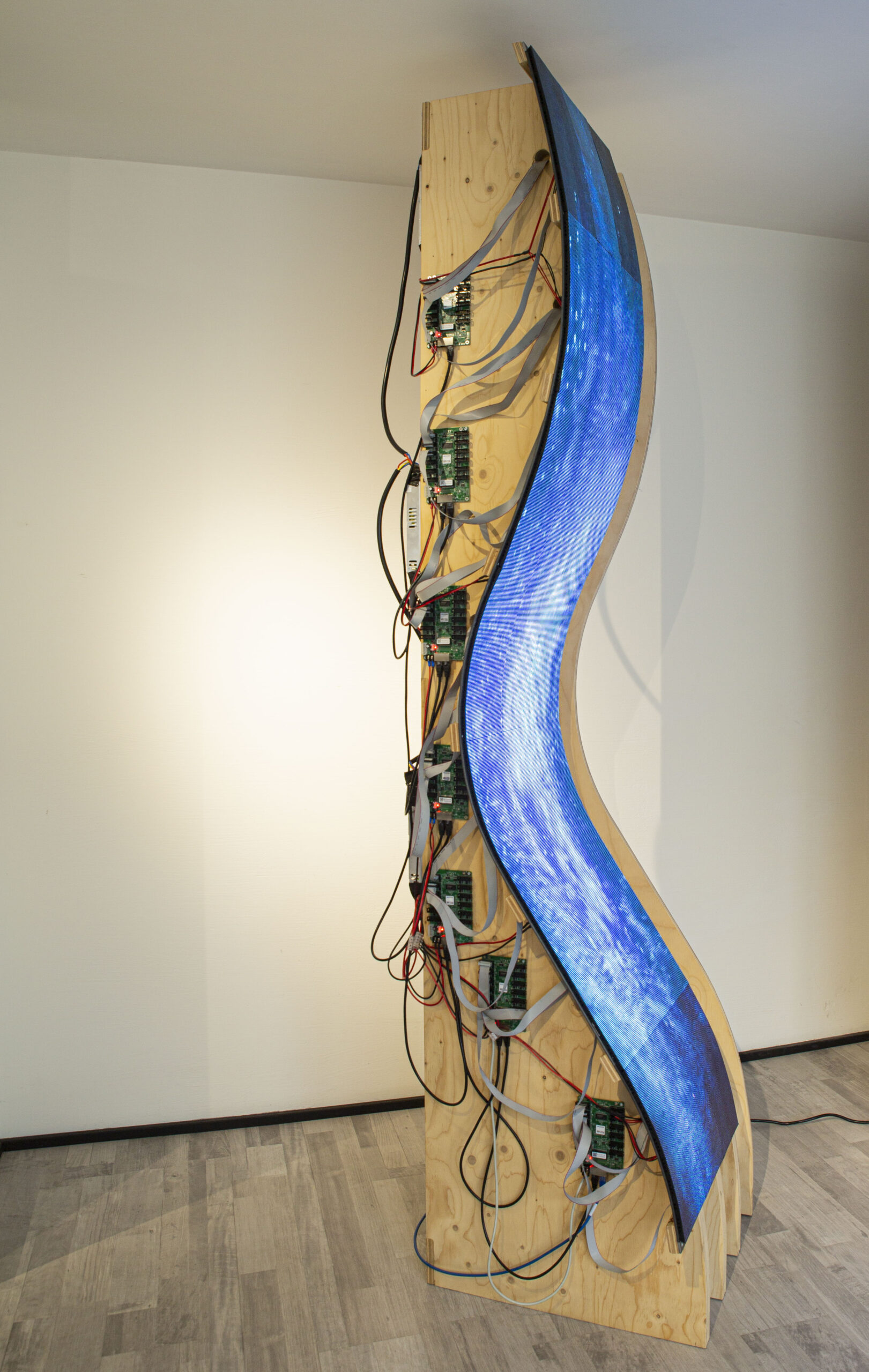 The flowy character of the media content emphasizes the curved form of the LED-Wave.