Autumn is bringing new movement into the trade fair business
Carpentry and design agency for real and virtual spaces
We were tentatively optimistic when we wished you a Happy New Year back in January. And it has turned out well, as we have been able to organise trade fairs for our customers again since September, finally designing and building trade fair stands once more. The Spacewood team has just returned from Expo Real in Munich, where we implemented the trade fair presentations for our clients Commerz Real, Helaba, Apcoa, Moscow and Irebs. We have been responsible for our customers' exhibition stands at the real estate fair in Munich for almost 23 years. It was different from 2019, when the stands featured professional exchanges, hospitality and events. Emotions create memories. This year, the focus was on the safe design of the stands so that distancing could be maintained and surfaces were easy to clean to enable meetings and exchanges between visitors and exhibitors to take place in accordance with the rules.

However, the rather sober working atmosphere did not stop us from being immensely happy about getting started again. Pure emotion! Below you will find some impressions of our customers' exhibition stands.
We also show you how we can support you in directing visitor flows. And last but not least, we are pleased to introduce you to the many possible applications of LED walls in indoor areas.
Expo Real finally real again
Helaba's stand offers protection in partitioned discussion rooms using acrylic glass and wood to provide the necessary separation and safety. The guidance system on the floor routes visitors in one direction through the stand.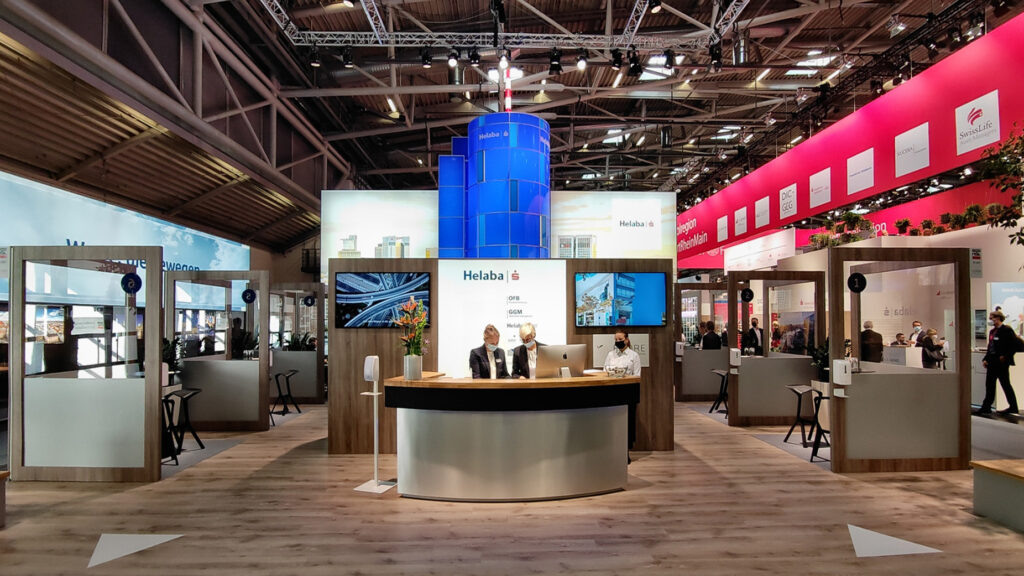 The Commerz Real stand is divided into 10 meeting booths, separated from each other by wood and acrylic glass. Even the two closed booths in the foreground, which could be used for confidential discussions, are open at the top and are supplied with fresh air by the fair's own ventilation system.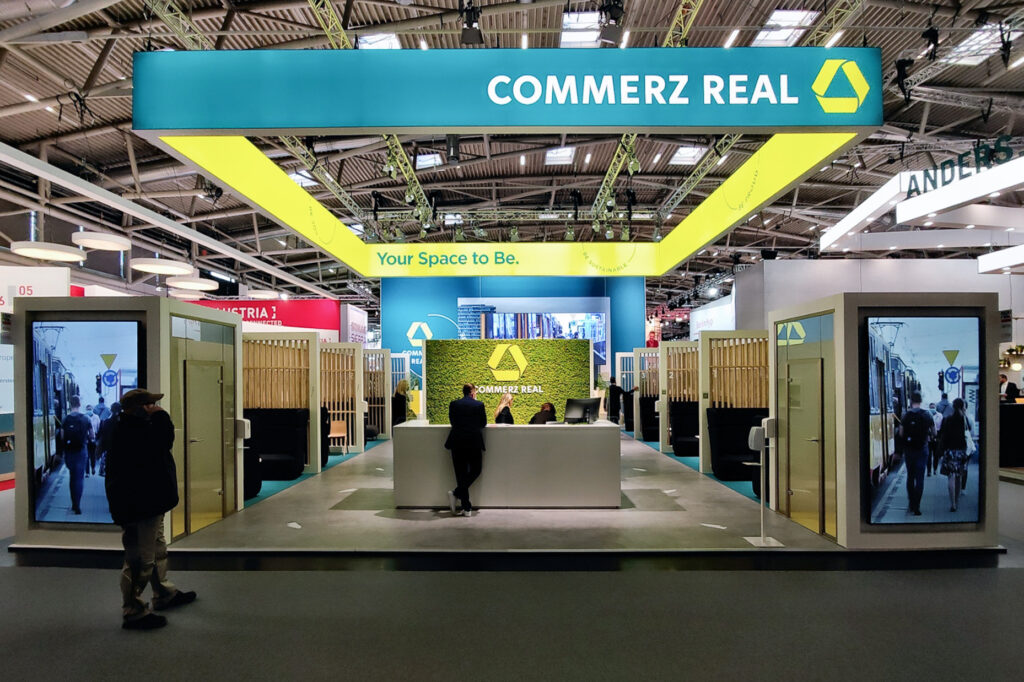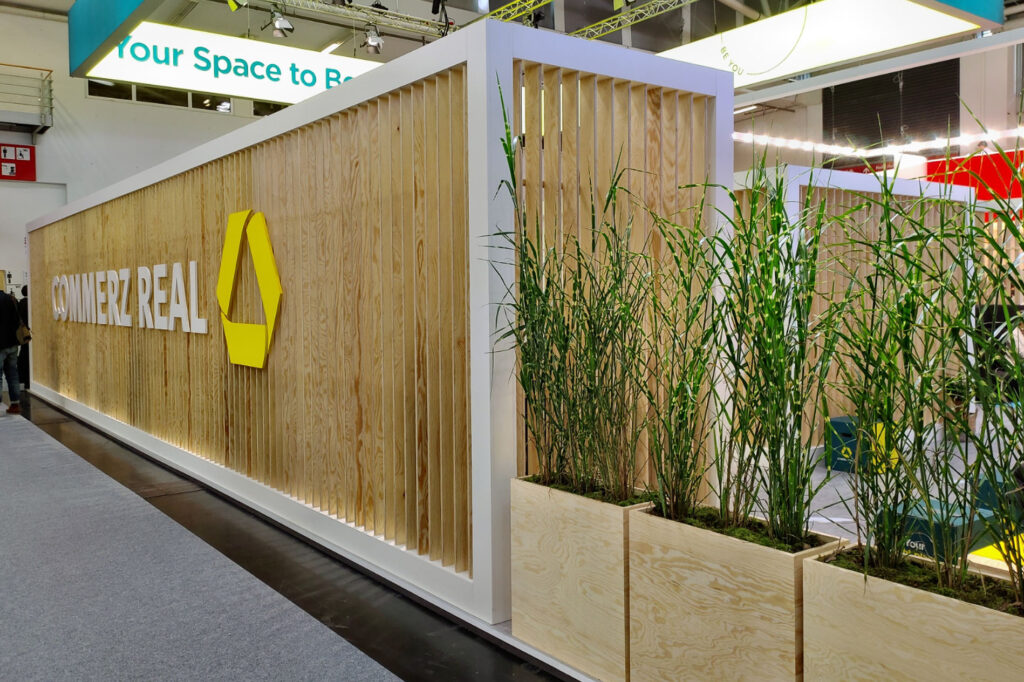 Apcoa went for a proven conventional design. Its stand was assembled from existing elements in a sustainable and creative way.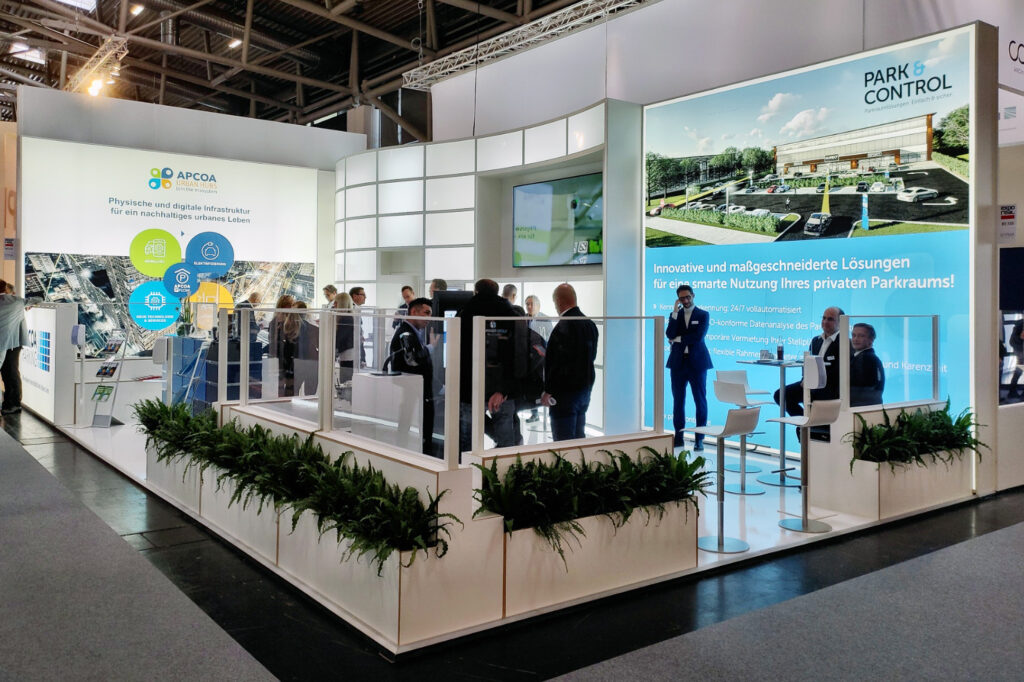 The city of Moscow relies on the spectacular visualisation of the model of a new Moscow. While the LED walls show not only the planned future development but also the urban development methods used, the rotating city model anchored in the floor is the vision of urban renewal that is already emerging. Different variations create an idea of the future modern Moscow for the visitor.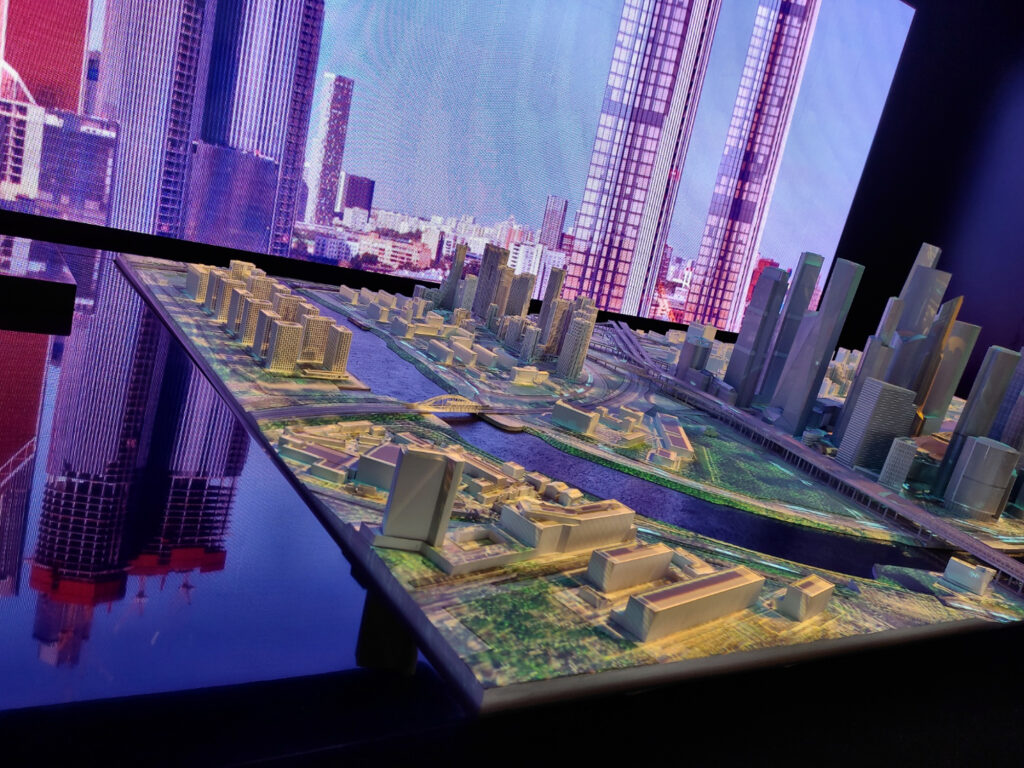 Visitor counting system – automated, reliable, anonymous
Since July, visitors to the Maintower have been able to check the visitor load on the viewing platform in advance via their smartphone and in the entrance area thanks to a traffic light system, meaning that queuing and a crowded viewing platform can be avoided.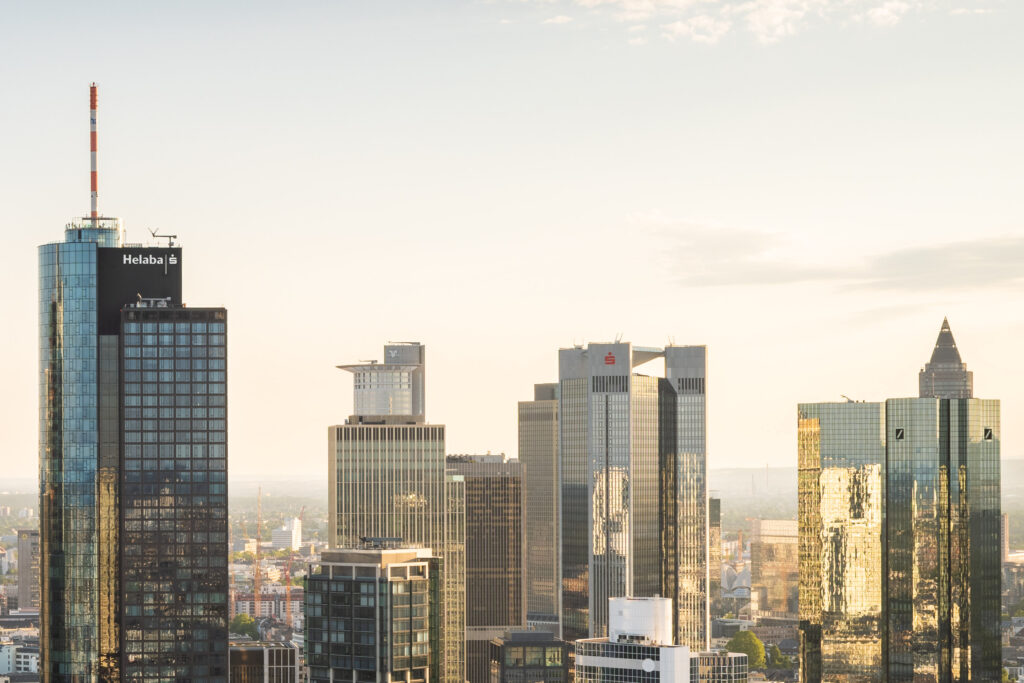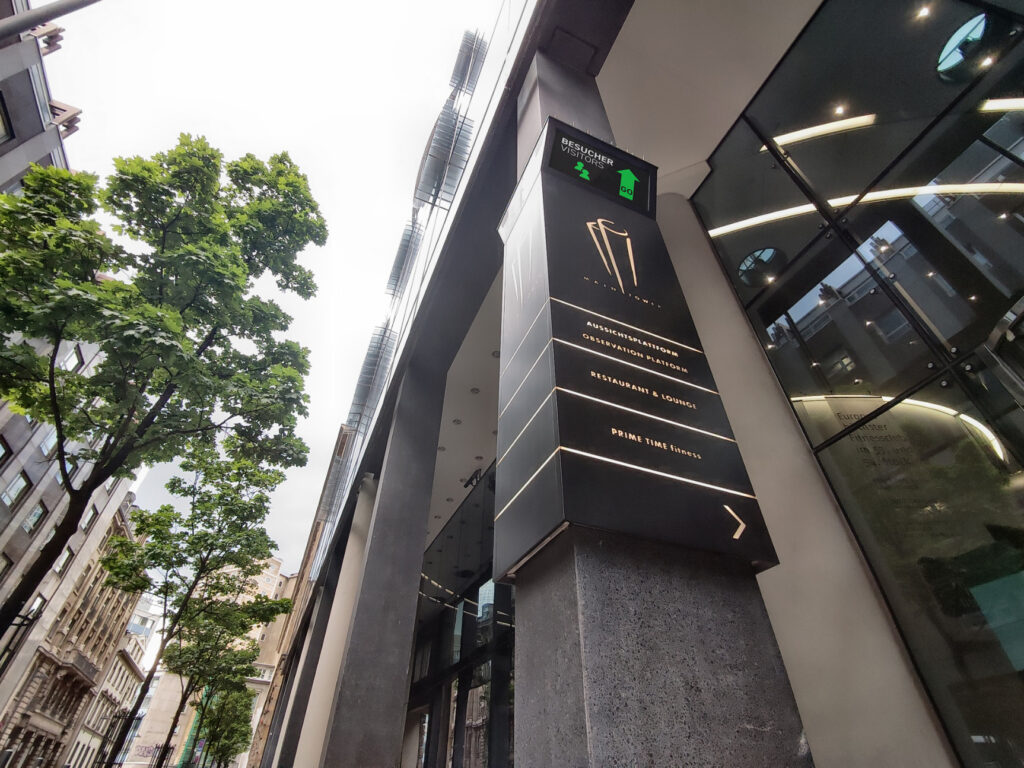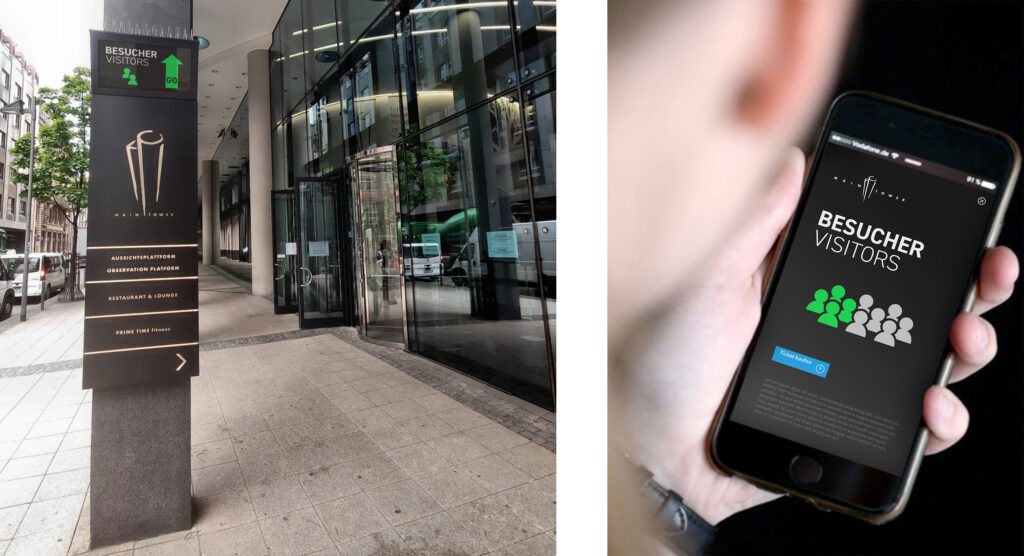 Visitors are counted anonymously at the turnstile via a Hall sensor (magnetic field sensor) and magnets on the wings of the turnstile. A visitor is counted every time the turnstile starts moving and a magnet passes over the sensor.
A depth camera is also used at the exit. People can be counted anonymously based on their height profile.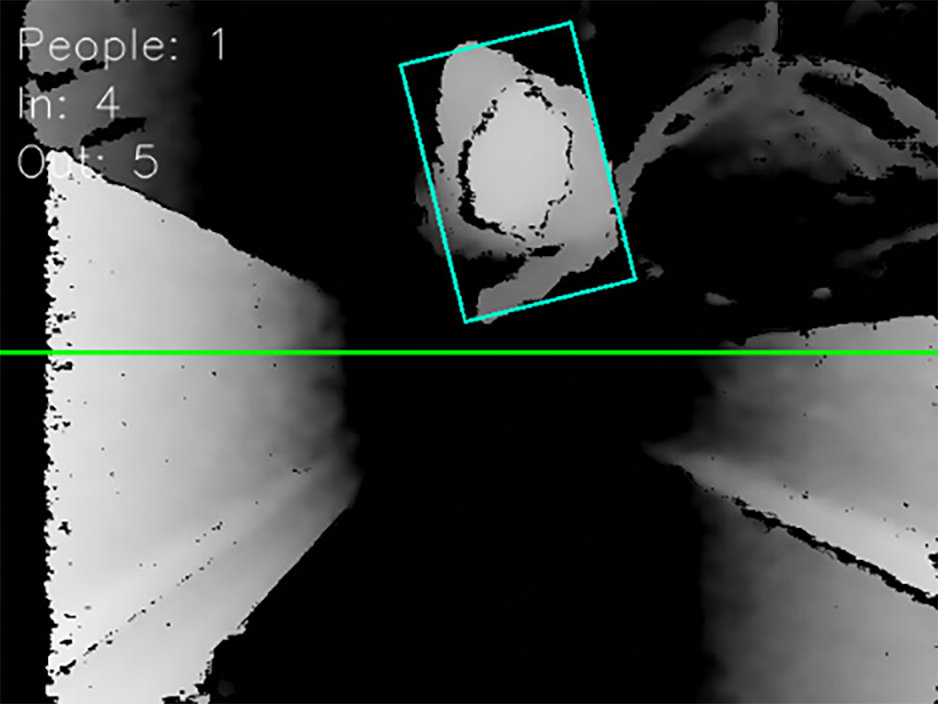 Please contact us to receive further information.
We have deployed LED walls at trade fairs for our customers Commerz Real, Cushman & Wakefield and also for the City of Moscow, to name just three. As the pictures show, LED walls are a great way to present content to visitors in the highest quality. There are no limits to their use indoors: whether in shop windows, in foyers or at trade fairs. Images and film sequences convey the core messages, special features and possible applications of your services and products in the highest resolution and quality. At the same time, LED walls are particularly energy-efficient despite the extremely high quality of presentation.
We can produce not only perfectly fitting walls, but also content for you. You can either hire or purchase them, depending on what suits you better.
Examples from Spacewood – Living Worlds:
At Commerz Real, the LED wall displays a video conference in life-size. Just as if your colleagues were standing next to you.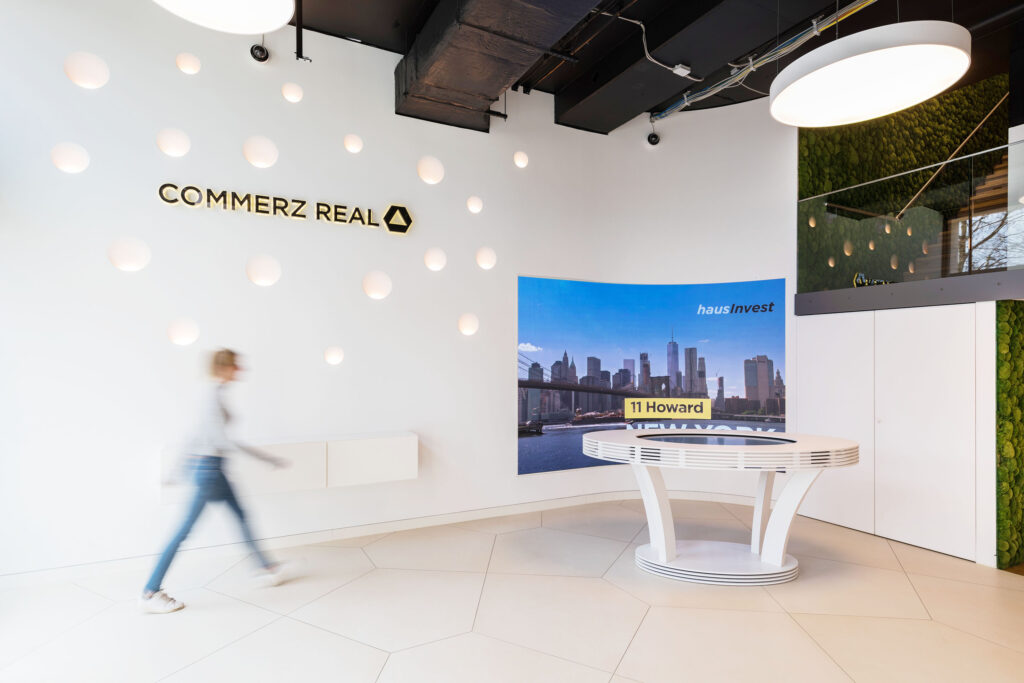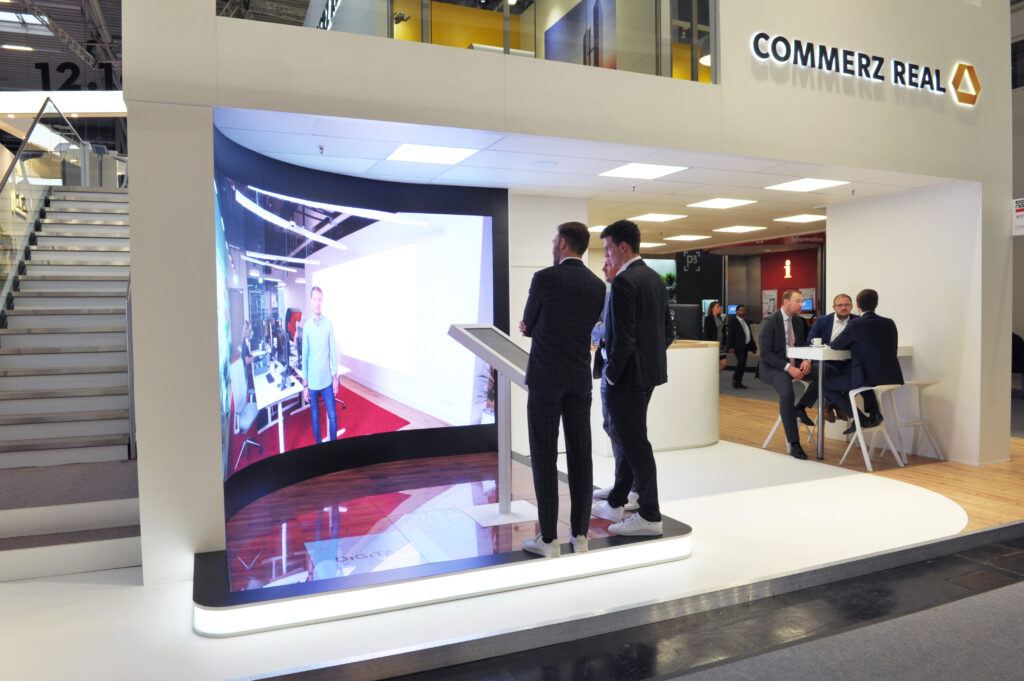 The city of Moscow shows a fascinating simulation of the urban development of Moscow over the next decades on the 3x3 m high LED walls. It takes the visitor on a journey full of architectural ideas and visions of a modern Russian city.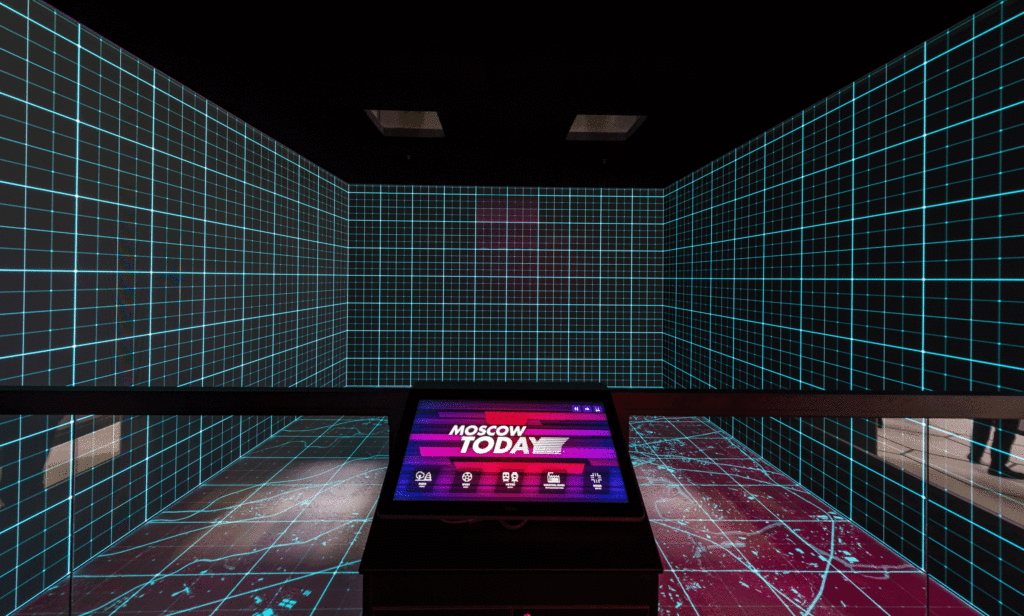 Cushman & Wakefield uses its LED walls to show, for example, developments in key markets.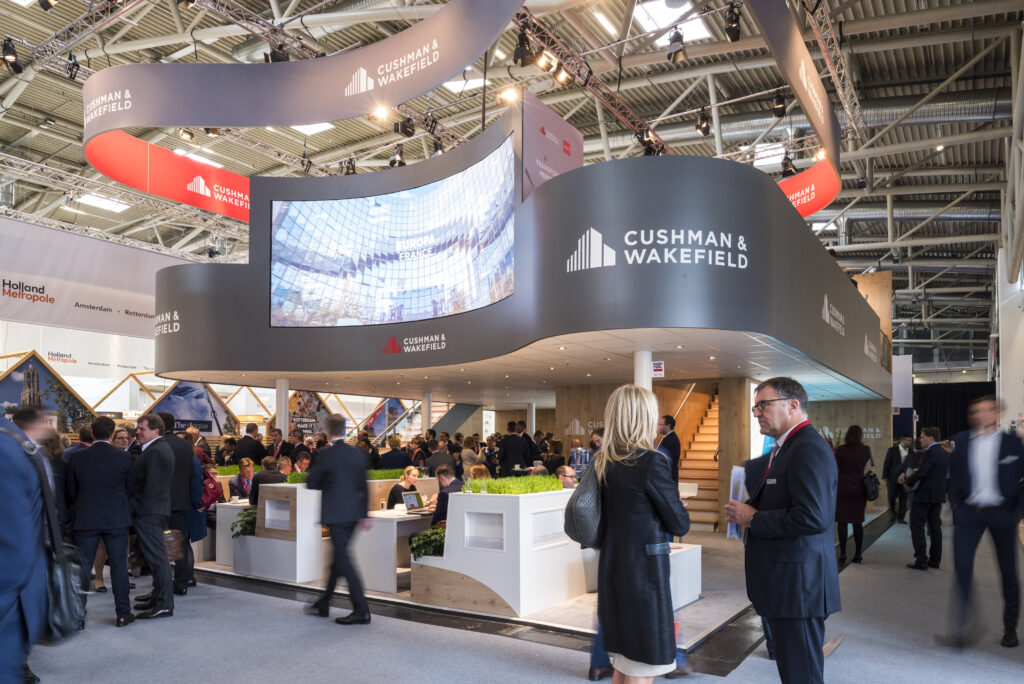 Or a completely different view of light, as shared here by the writer and artist Katharina Eismann:
"We design worlds of light and create spaces of experience with a sense of proportion. Digital diversity and the new generation of LEDs are sensuous.
The modular LED wall turns a foyer into a living map, the pulse of a city into an experience. The undulating surface of the light modules has a harmonious effect on the eye of the beholder, there are no rigid walls. In addition, the brilliance of high-resolution colour offers an infinite range of creative possibilities and compositions for your lobby, your entrée, your installation.
We create space for oases in accordance with your wishes. Through the large-format LED wall, the conversation, the interview, the exchange can be experienced up close, free of hurdles, free of walls – an immediate experience. The innovative light walls are adaptable. They create art spaces, an exciting kaleidoscope. Light inspires."
We are excited about another step towards normality and are delighted if we have been able to offer you a little inspiration.
Warmest regards,
Sven Eismann
and the Spacewood Team